HAND SANITIZER

Hand Sanitizer
Symmetry Hand Sanitizer reduces common disease-causing bacteria. It is formulated with 62% w/w (70% v/v) ethyl alcohol, aloe and vitamin E to leave your hands refreshed. Symmetry Hand Sanitizer has a mild, sweet fragrance with no sticky residue.
All packaging is BPA free.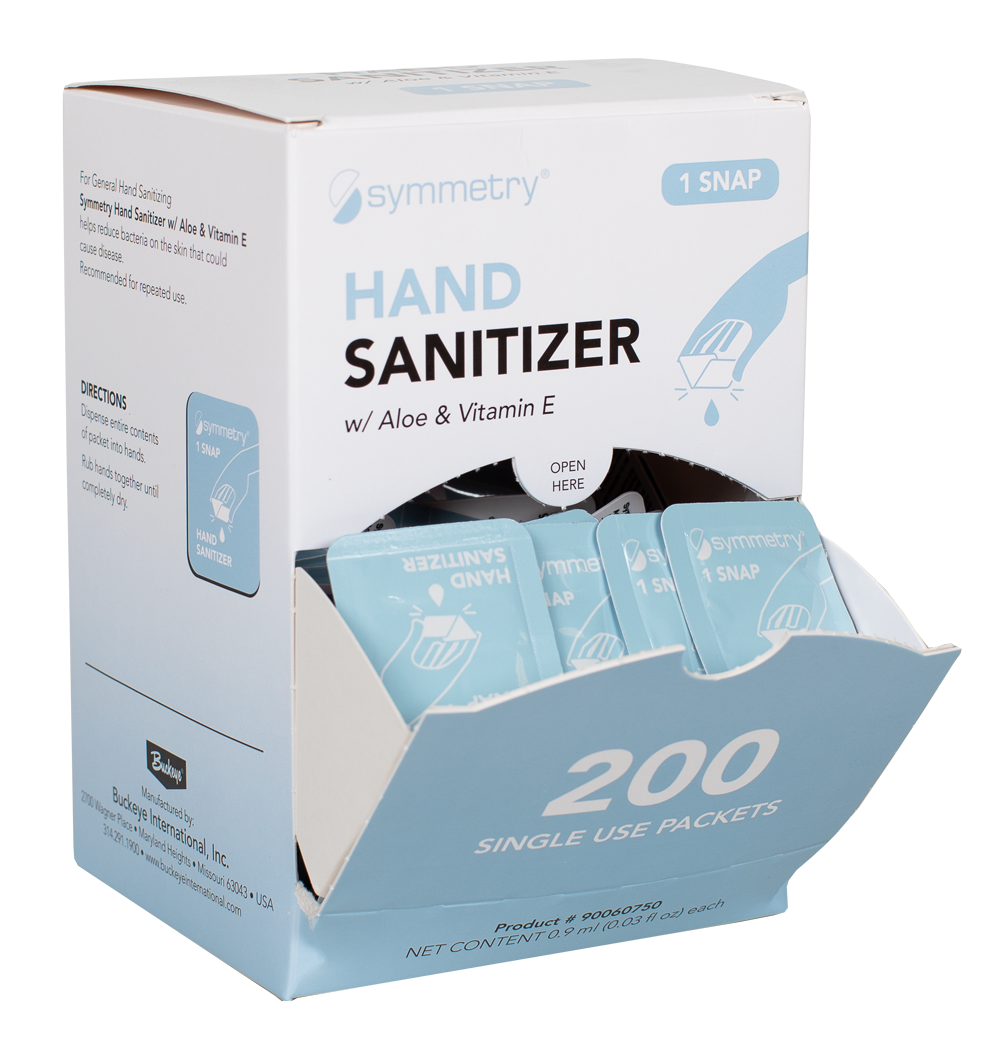 1-Snap one-time use hand sanitizer packets are compact and portable.
Simply bend to dispense hand sanitizer anytime, anywhere.

0.9ml

2ml

Pint 473 ml

1000ml

1200ml

2000ml